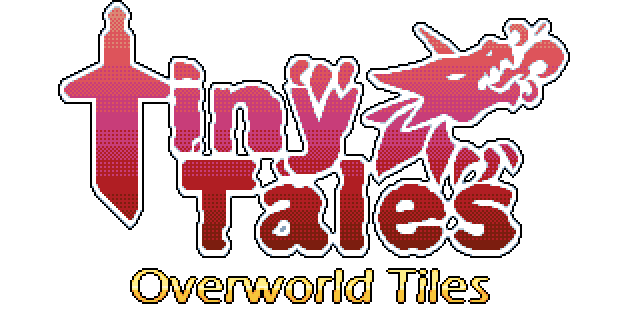 Tiny Tales: Overworld 2D Tileset Asset Pack
Updates and New publishing platform!
---
Hello everyone!
It's been a long time and today I come with exciting news and changes regarding the future. First, I'd like to thank everyone who purchased the assets and gave feedback on the initial product: You helped me create an even better product for everyone! Now, let's move on to the news!

New Major Update:
After a long time under development, this pack is now considered a full release and it will receive a large update. Changes include:

Addition of animated water tiles
A new pratical rooftop style
Improved versions of existing tilesets
New terrain variations called "Darkwoods"
RPG Maker VXA/MV/MZ format support (autotile and tiles)
Price Changes:
A price adjustment will need to be made, from 14,99 to 19,99. This wasn't a decision taken lightly, but due to the new additions that needed to be made and adjusted, these changes were necessary. Do not worry though: I still plan to make sure the asset pack is included in all kinds of bundles, discounts and deals whenever is possible, so if you cannot afford it now, I suggest to give us a follow, so you can get this at a more convenient time/price!

New publishing account
As an artist that works pretty much full time on a game, time is a highly valued commodity. In order for me to be able to provide some quality assets for you, I'll have to step out of the publishing and marketing side of things, and allow a trusted person to help me with it. From here onwards, Megatiles will administer the asset pack and its expansion, so if you guys are eager for more Tiny Tales content, I suggest you check out the account and give it a follow! A lot of followup updates and products are to come, so this should be pretty exciting!

That's it for now guys. Drop a comment below if you have suggestions. The update will come as soon as the product is moved to the new publishing account, as I'm still fine tuning some final details. Thanks for everything, and stay safe everyone!

Get Tiny Tales: Overworld 2D Tileset Asset Pack